Your LLC is a separate entity from you and the law will treat it as such. During the dispensing of your duties in the company, you are likely to encounter law enforcement officers in some way. They can come around to issue notifications or serve you with legal summons. It can be quite a hassle to keep up with their comings in and outs and sometimes, people opt to have someone receive these documents on their behalf. When you do this, you elect an agent, as we will cover in this article. Please note that you must have someone charged with the receipt of documents for your company to go through the registration phase. Otherwise, the state will not know who it should contact and without this primary contact, it will not allow you to conduct business in Texas. So yes, you must have a Registered agent and today, we will look at what this constitutes.
What is the registered agent Texas?
This is someone or a company you have chosen to act on your behalf in receiving key legal documents from the state. Their address appears in your registration documents and the state deals with them directly in the event of legal summons or notifications. You can think of this person or company as the go-between between you and the state. There are many registered agent services Texas you can find to take this load off your back.
Why Do I Need a Registered Agent?
The main reason is that the state requires you to have one as this eases communication between you and the authorities. Thus, if no other reason is compelling enough, the thought of being at loggerheads with the state should work the trick. However, there is so much more that you can gain from delegating this task as follows:
Confidentiality. The person or registered agent LLC of your choosing will list their address when you register your company. This address will be a matter of public record. That means that if people look up your company, they can tell where you operate from and can thus access you. It can be quite a problem if you run your business from your home, where you would like to keep your address private. Thus, anyone who would like to have some privacy would be better off getting an agent to handle the paperwork.
Availability. The elected person or registered agent for LLC must be available during the state's operating hours. As such, if you have someone taking care of this document receipt on your behalf, you can step out of the business premises or office as desired. Else, you would have to clock in every day in case officers show up and do not find you. Keep in mind that you can lose your license in the event that you keep missing the officers. If flexibility appeals to you, hiring someone to be available while you undertake other tasks would be to your benefit.
Secrecy. Things can easily go wrong in business, even when you take extra care not to cross people. As such, it is always best to be ready for whatever may come by having someone else handle the messy side of things. The person or Texas LLC registered agent you choose will be in charge of receiving legal summons. They can then notify you privately, enabling you to act on this without tainting the image of your business. Without this intermediary, law enforcement officers would show up at your place in the full view of your employees and customers.
Compliance. The elected third party will also keep you up to date with any compliance issues, enabling you to make filings before the time lapses. As such, you can focus on running your business, knowing that when a deadline is close, they will alert you. Without having to deal with all the dates and paperwork, you will have a less congested to-do list, giving you the zeal to work harder on core processes.
Another benefit to using a Registered Agent in the state is that most of these entities have their offices all over the country. Should you ever decide to expand your operations outside of Texas, you can count on the agent to cover you even in another region.
Who can be Registered Agent for your Texas LLC?
Most people qualify to represent your company and you can choose to have a registered agent or an individual taking on this role. The individual must be a resident in the state qualified to take on this role and in good standing with the law. In the case of a registered agent service, you must make sure that it has a registered office address in the state.
Best LLC Service in Texas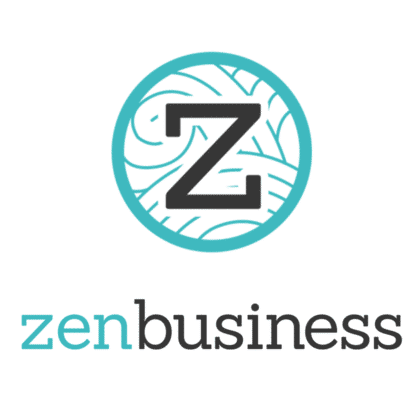 ZenBusiness
Zen Business has the best bang for your buck out of all LLC services online.
There are dozens of services that form an LLC, but
ZenBusiness
has proven themselves as the best LLC services available.
VISIT WEBSITE
Who Cannot Be a Texas Registered Agent?
As much as the following entities or people may meet the above requirements, they cannot serve as your intermediary:
Your Company. The company you wish to form cannot stand in as your registered agent LLC Texas. As such, you have to find someone else to take on this responsibility.
The Secretary of State. How great would it be if the state could handle this task for you? However, that does not work in Texas, though it does happen in other states.
Government Agencies. You cannot elect government agencies to receive documents on your behalf.
Non-Residents. The individual of your choice must have a permanent physical address in the state if they are to represent you.
Can I Be My Own Registered Agent in Texas?
Yes, you can take up this role for your company. You can as well have someone from your company or a friend receiving the documents. However, the person must have an address in the state and must be capable of serving this role to ensure your company remains compliant. Alternatively, you can hire an LLC registered agent Texas.
Registered Agent Requirements in Texas
We have talked a lot about companies or people meeting some requirements for them to take on this go-between role. The person or company must:
Have a physical address in Texas where the authorities can reach them on a need basis. If not, receipt of the documents would not be possible and this would create an avenue for non-compliance.
Be aged at least 18 years and capable of entering into a contractual agreement whereby they can take on this role as stipulated by the law.
Maintain normal business hours at a business office in line with those of the authorities to make it easier for officers to drop documents as needed.
Be professional, ensuring that you receive all documents in a timely manner such that you do not get into trouble.
Be available during business hours, enabling you to go about your business as needed.
Texas registered agent service
Given the complexities that surround intermediary responsibilities, you might decide to hire a professional who can have this aspect covered for you. The only disadvantage to using a professional service is that you incur a higher cost than you would when taking on the role or handing it to a friend. However, it allows you to enjoy privacy, discretion and compliance while bringing on the convenience of flexible hours. Below are some trusted agents you can use in the state:
How do I choose a registered agent?
The best way to find a registered agent Texas for you is to evaluate your options based on:
Professionalism. You should look into what previous customers have said about the company's operations. How do they treat their customers? Are they available as needed? Do they go beyond the basic level of help?
Value. While price is a huge determinant, you should also think about the value for your money. Even if a service is cheap, do not go for it without thinking of what your company needs and if you can get that from the said service. Also, do not pay for services you do not need.
Coverage. Suppose you would like to expand your services in the future, it might be best that you work with a company that has a national presence. Also, large-scale operations tend to have better infrastructure.
Levels of Service. You will notice that services come in different levels. The more options available to you, the easier it will be to find a custom fit for your company.
What If I Don't Maintain a Registered Agent?
Like we said earlier, having an intermediary is not a matter of choice, but rather, it is a requirement by the law. As such, there is no way around it and you must elect someone or a company to fill this position. If you don't, the state will dissolve your domestic Texas company. In the case of a foreign company, you will lose the right to operate in the state. It is thus in your best interests to choose a registered agent company.
How to Change Registered Agents in Texas
Even if you do your homework, you may find that you have to change your agent for one reason or the other. In this case, you must notify the state by filling a Texas change of registered agent Form 408 and submitting it to the state along with a $15 fee.